My Good friend Olivier Sarkis is an amazing musician. He has recently done a project in collaboration with the famous horse artist Jean François Pignon. Olivier asked me to design the cover for the CD. It had to represent not just the music, but the personality and mood of JF Pignon's show.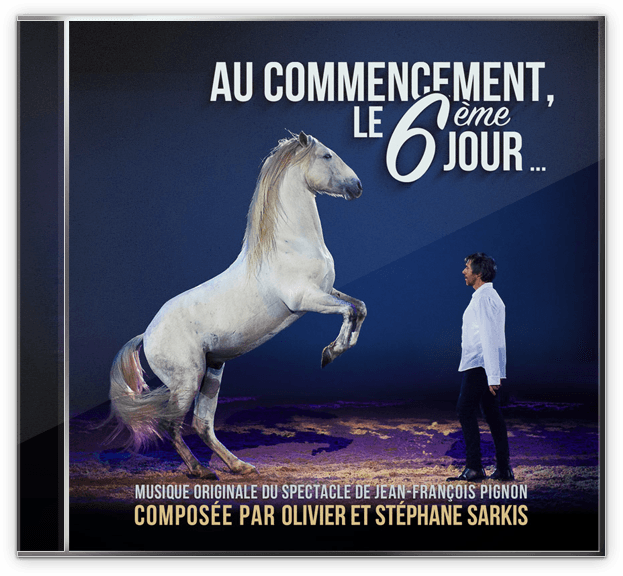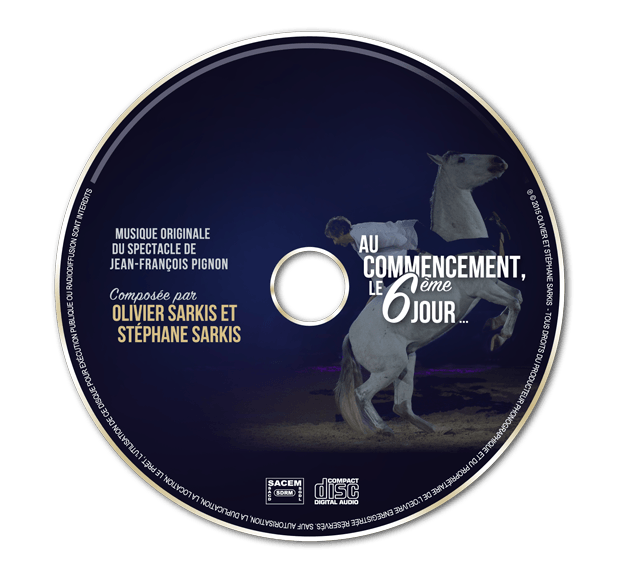 CD cover design for The CD "Au commencement, le 6ème jour"
Together we decided that it would be a good idea to start a website to promote his CDs and sell them.